INTRODUCTION
Besides providing academic knowledge, there is an integration of moral education, national education, civic education and environmental education into the formal curriculum. Morning assemblies are held every day as well as Life-wide Education lessons are held on every Friday. Through diversified activities like talks, performance and activities of different monthly themes and community services, students' positive attitudes and values are fostered; their potential is developed to the fullest. In the end, students can achieve a balanced attainment in all five areas of moral, intellectual, physical, social and aesthetic development.
STRUCTURE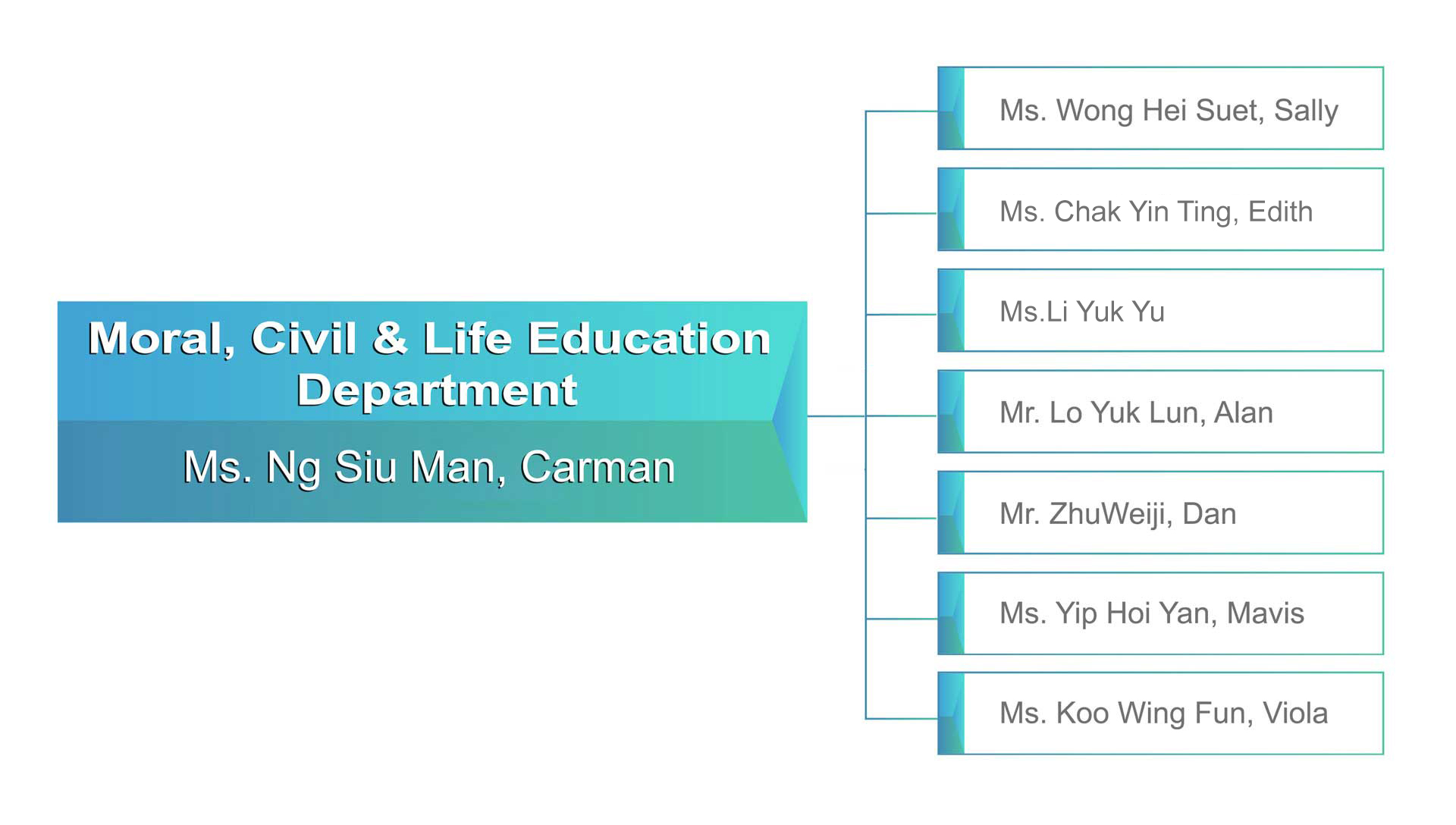 MESSAGE FROM DEPARTMENT HEAD
I believe that the most valuable lessons in our life do not come when we are walking or running. They come when we fall down. Through various activities, we hope that we can strengthen students' life skills so that they can become independent and resilient individuals to pursuit their goals and handle adversities in their life with perseverance.
Ms Ng Siu Man Carman
OBJECTIVES OF THE UNIT
Celebrate National Day; promote Basic Laws, Nation Security and incorruptible elections to develop the sense of citizenship.
To communicate regularly the school vision, mission, yearly theme, school development plan and expectations to all stakeholders.
Building school culture of Respect, Caring, Responsibility, Gratitude, Empathy and National identity.
To promote students' social and emotional well-being and to build resilience in students in order they will not give up easily through enhanced Life Education, especially for S1 and S2 students.
To reinforce positive beliefs, attitude and correct value through talks, workshops and team building activities.
ACTIVITIES
LIFE EDUCATION
SOCIAL SERVICE
NATONAL FLAG HOSTING CEREMONY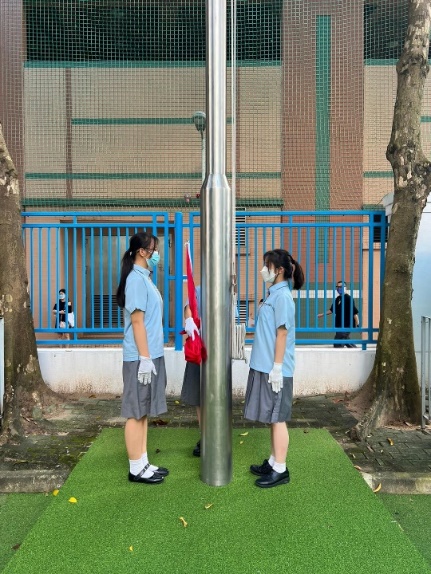 RESPECT TO TEACHERS