Structure
Message from coordinator:
This year, I have been appointed as the coordinator of the Form Based Management Unit. The unit helps develop caring culture at school. Form masters or mistresses will arrange the tailor-made encouragement programs in hopes of cultivating whole-person development in students. We also help strengthening home-school communication through daily communication with parents and help students develop healthy lifestyle. Finally, I hope every student will have the feeling of going home when they step into the campus of Lam Tai Fai College and they will have a happy and enjoyable school life in here.
Ms. Wong Lai Ching, Annie
Objectives
To cooperate with class teachers to organize activities to nurture our students to become the future community leaders, sports professionals, accomplished academics, upright citizens and cultured individuals of the 21st century.
To cooperate with other unit to cope with students' need in different learning stages.
To enhance class spirit and belonging to the school.
To promoting harmonic atmosphere of each form.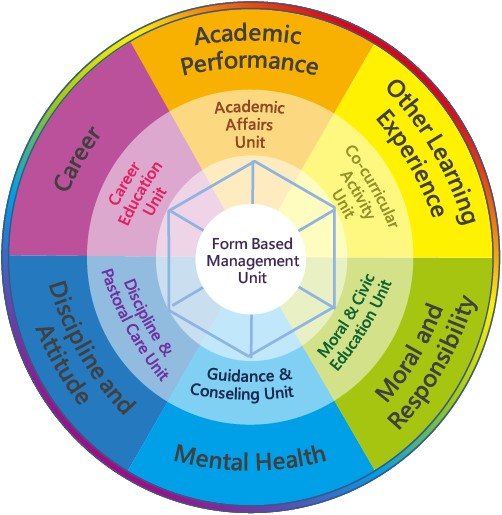 FBMU is responsible for liaison with different units in student's whole person development.
Activities