During school hours, Stephanie is a sixth former at our school. However, when stepping out of the school gate, she has several roles to play. As a Latin dancer, she is a representative of both the Asia Dance Sport Council and the Hong Kong Ballroom Dancing Council. Off the dance floor, she designs and tailors dance dresses.
This versatile 18-year-old started her dressmaking journey when she was in JS3 Three.
"I found that many dancers were wearing the same dress
es
in competitions
and
I wanted to have variety,
but
not repetitive designs," Stephanie says.
She
was
inspired by our Annual Fashion Show and start
ed
to design dance dresses
and costumes
for herself an
d dancers of all ages since then
.
Stephanie
has now fixed her sights firmly on dance outfit design. She
plan
s to turn
this
into her lifelong career after graduating from university.
At the moment, she is trying to design and produce suits for male Latin dancers.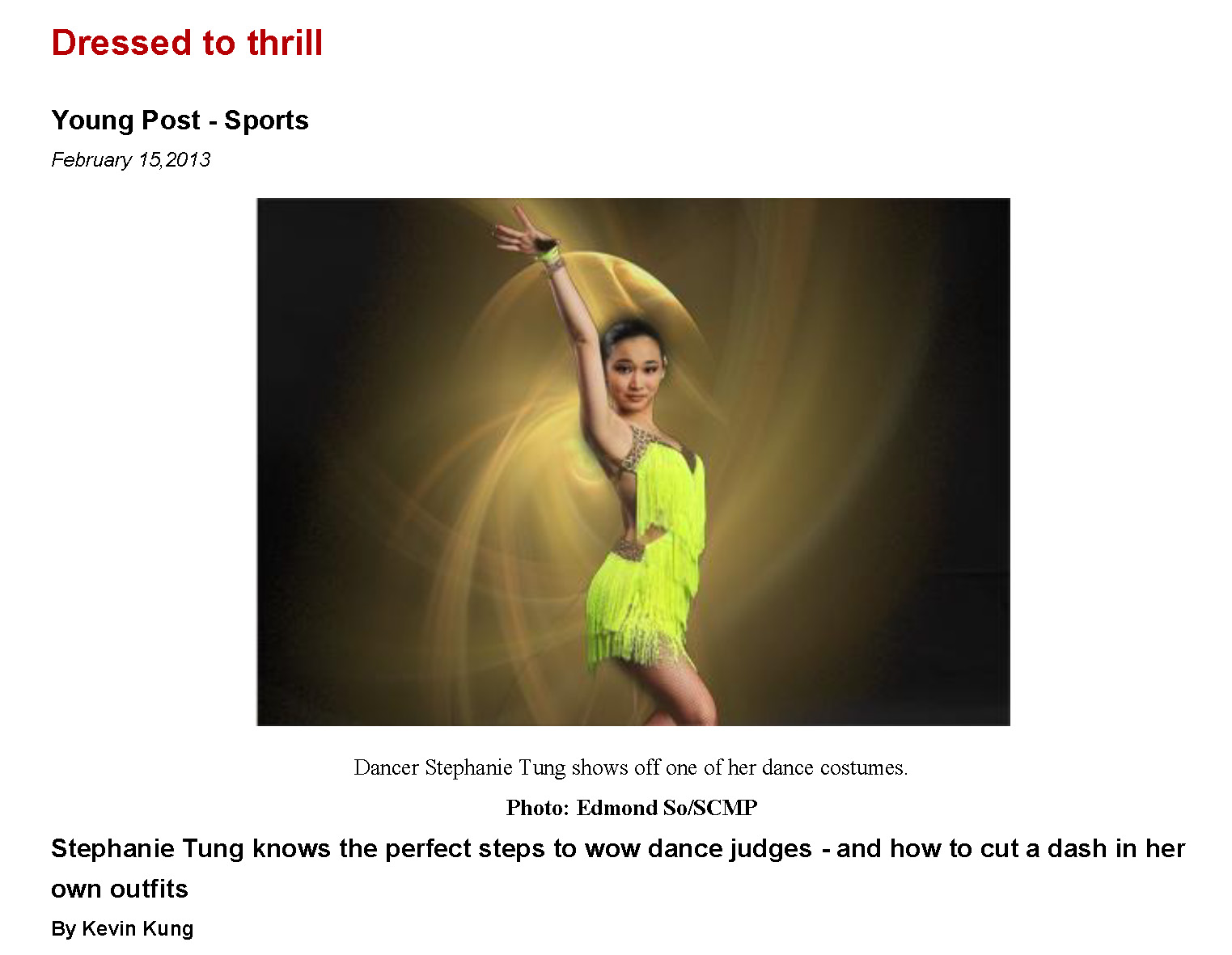 (Source: SCMP 15th February 2013)