Young artists show their Visual Arts talents
Sham Hoi Yee (S.7 graduate 2008), is currently a postgraduate of Bachelor of Arts (Hons) at the Hong Kong Baptist University. Her talent in Visual Arts was cultivated during her secondary education at our school. Sculptures of Hoi Yee are now displayed in The Jockey Club Creative Arts Centre and she also has her own studio at the JCCAC. As an artist, she is specialized in glass art and installation art.
"I doubt which subject I can study except for Visual Arts", says Hoi Yee. With full support from her parents, she opened her own workshop. The unconditional support serves as an indispensable factor to her success and provides her with room to develop her artistic potential. Hoi Yee hopes to broaden her horizons outside Hong Kong after saving sufficient money to fund her trips.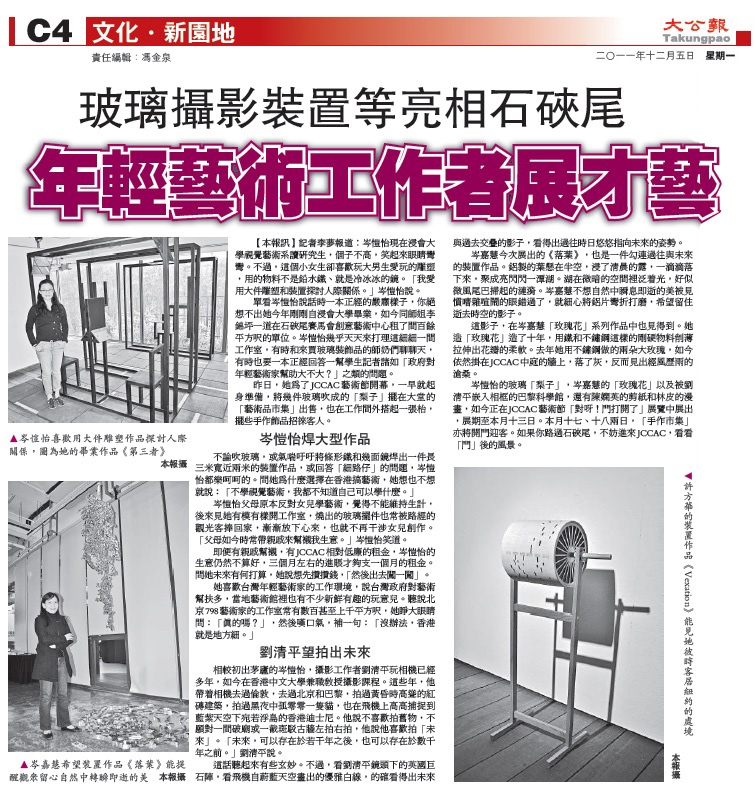 (Source: Tai Kung Pao 5 December 2011)