Story about Ka Wing's family of shoe design on front page of Young Post, South China Morning Post, 2nd March, 2011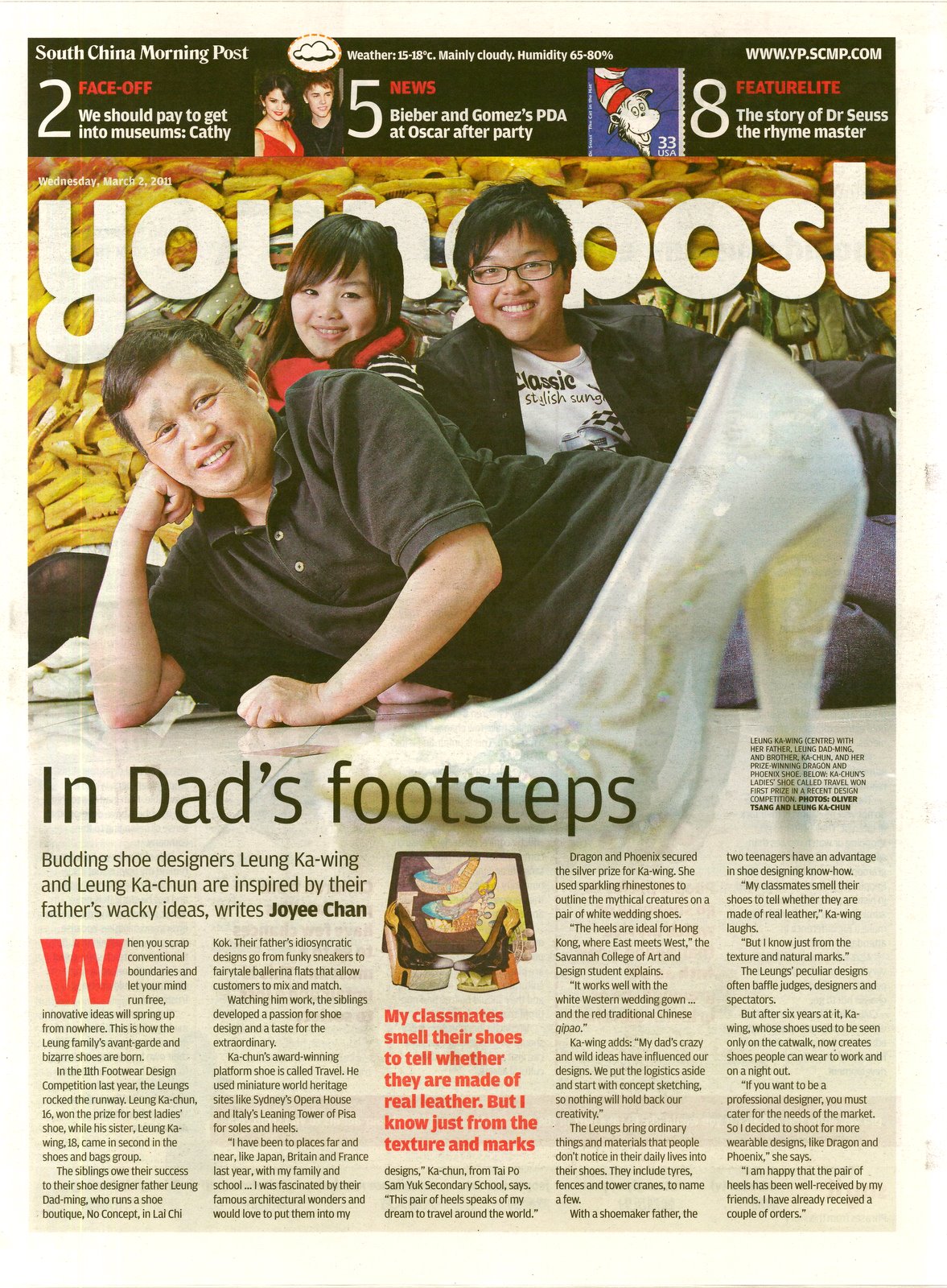 Our graduate, Leung Ka Wing (S5 Graduate, 2010) and her brother are inspired by their father's ideas in shoe-designing. In their early stage of exploration of their interests, the siblings developed a passion for shoe design and their drive to try out original ideas. With the chance to watch their father's work, they have not only exposed themselves to the conceptualization process, but also an advantage in shoe-designing know-how.
Ka Wing won the 1st runner up of Shoes and Bags Group in the 11th Footwear Design Competition. Her potentials in art and design began during her study in Lam Tai Fai College. She obtained a distinction (Grade A) in Visual Arts CE examination and is currently studying in Savannah College of Art and Design. Her design and efforts in fashion design has received great acclaim and very much appreciated by professional designers as well as her university and secondary teachers.