Alumna Winnie Hung Wing-yan making her debut in Tokyo Olympics
Our former student Hung Wing-yan, who had received full-time rowing training offered by the Hong Kong Sports Institute in 2017, took the last Olympic tickets after participating in the Asia and Oceania Olympic qualification regatta held in Japan in early May. Despite the terrible weather and a hectic competition schedule, our young rowing hopeful successfully raced against competitive rivals with rounds just hours apart and grabbed a berth in her event. 'Racing as a lightweight rower in the open-class singles is not easy,' said Hung's coach. Besides the extraordinary skills that Hung possesses, our exceptionally outstanding athlete demonstrates the spirit of a sportsman - determination and dedication.
Hung has been shining on different international stages. She ranked eighth in the open singles at the 2018 Jakarta Asian Games and sixth 2019 World Under-23 Championships. With great aspiration and perspiration, Hung has opened up herself with a greater opportunity to compete against world-class rowers in the Olympics. As her alma mater, we are extremely proud of Hung and would like to celebrate her remarkable triumph of getting a place in the Olympics. May she continue glowing and at the same time passing the positive attributes of being an athlete to the next generation.
校友洪詠甄獲出戰東京奧運入場券
賽艇運動員校友洪詠甄在本年5月初前赴日本東京出戰奧運資格賽,克服惡劣天氣和緊湊的賽程,成功取得該項目中最後一張東京奧運入場券。
洪詠甄校友自2017年起在香港體育學院接受全職划艇訓練,曾代表香港參加2018年亞洲運動會划艇比賽,排名得第八,及在世界賽艇錦標賽二十三歲以下組別中排名第七。此次參與東京奧運,有望更上層樓。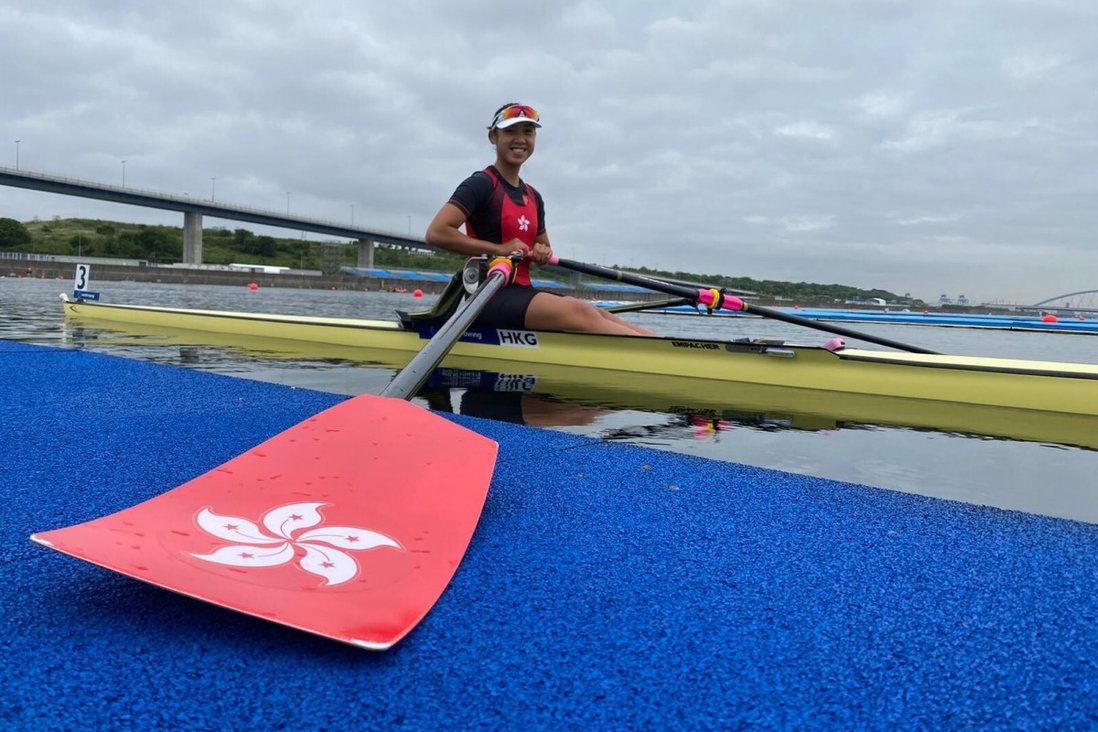 Photo: Rowing Association of Hong Kong, China
Source: https://www.scmp.com/sport/hong-kong/article/3133353/tokyo-2020-hong-kong-rower-winnie-hung-snatches-olympic-ticket