World Nine-Ball Championship: Hong Kong-Filipino teen Robbie Capito stuns world No 1 Klenti Kaci after trailing 7-1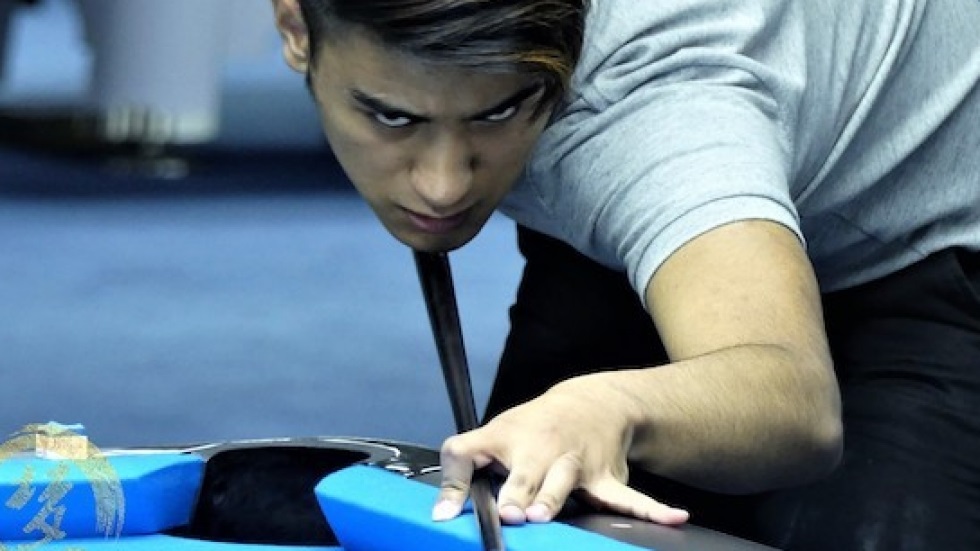 The 17-year-old stages two amazing comebacks at 7-1 and 10-8 down to win 11-10

He was born in Hong Kong of Filipino descent and has been playing since he was five
Seventeen-year-old Hong Kong pool player Robbie Capito caused one of the biggest upsets in World Nine-Ball Championship history when he battled back from 7-1 down to stun the top-ranked player and move into the last-16 of the tournament in Doha, Qatar.
The Hong Kong-born teen of Filipino descent had to qualify for the main event and few thought he would have any chance against Albania's 19-year-old world number one Klenti Kaci. Indeed, when he trailed 7-1, it looked like the scholarship athlete from the Hong Kong Sports Institute feeder school Lam Tai Fai was heading home.
But Capito staged a mesmerising comeback from 7-1 and then 10-8 down to send tournament favourite Kaci tumbling out in the round of 32.
"I feel very surprised and never expected to beat him because he is the world number one, a very good player and favourite to win this competition," said Tung Chung-based Capito, who has been playing pool since he was five years old. "So it is a big accomplishment for me.
"For the next round, I just want to focus on my game, don't think about other stuff and concentrate on each shot and we'll see what happens."
Capito's next opponent is Germany's Joshua Filler, a 21-year-old rising star who won the 2017 China Open. Also through to tomorrow's last-16 are China's Wu Jiaquing, who takes on Filipino Carlo Biado,
There are also four Taiwanese players vying for quarter-final places – Wu Kun-lin, Pin Yi-ko, Ta Li-lin and Lin Chang-jung.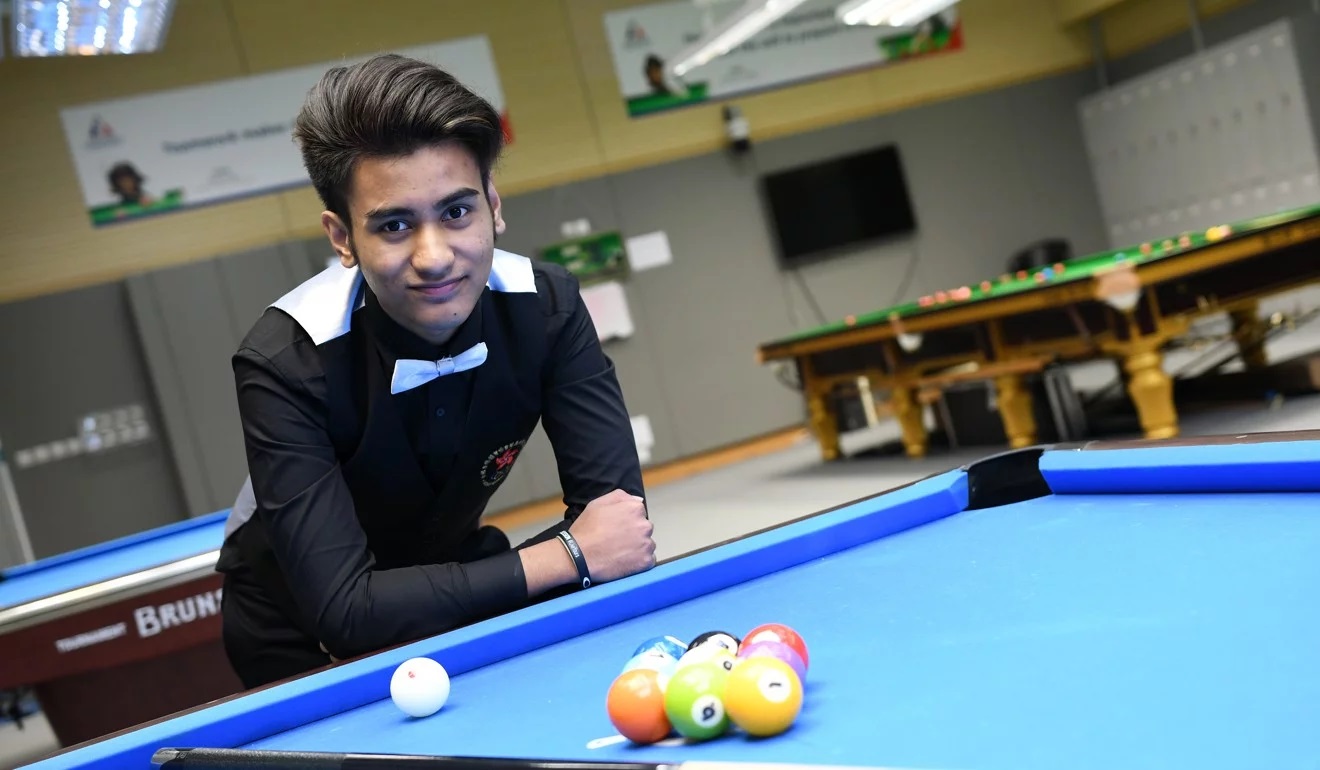 Capito, who twice won outstanding junior athlete awards in Hong Kong, was a runner-up in the world junior championship last year. He is in Doha with coach Michelle Nip Hoi-yan.
He attends Lam Tai Fai college, named after the HKSI chief Lam Tai-fai, and attends classes in the morning and trains in the afternoons.
"We have been working with Robbie for a while and it's great that he was able to beat the world number one," said Institute billiards coach Wayne Griffiths. "To come back from 7-1 down is an amazing achievement, especially in a game such as nine-ball."
Capito's interest in pool started at a young age after his mother bought him a min-pool table from Toys "R" Us. At age five, his father took him to a billiards hall where he could practise on a full-sized table.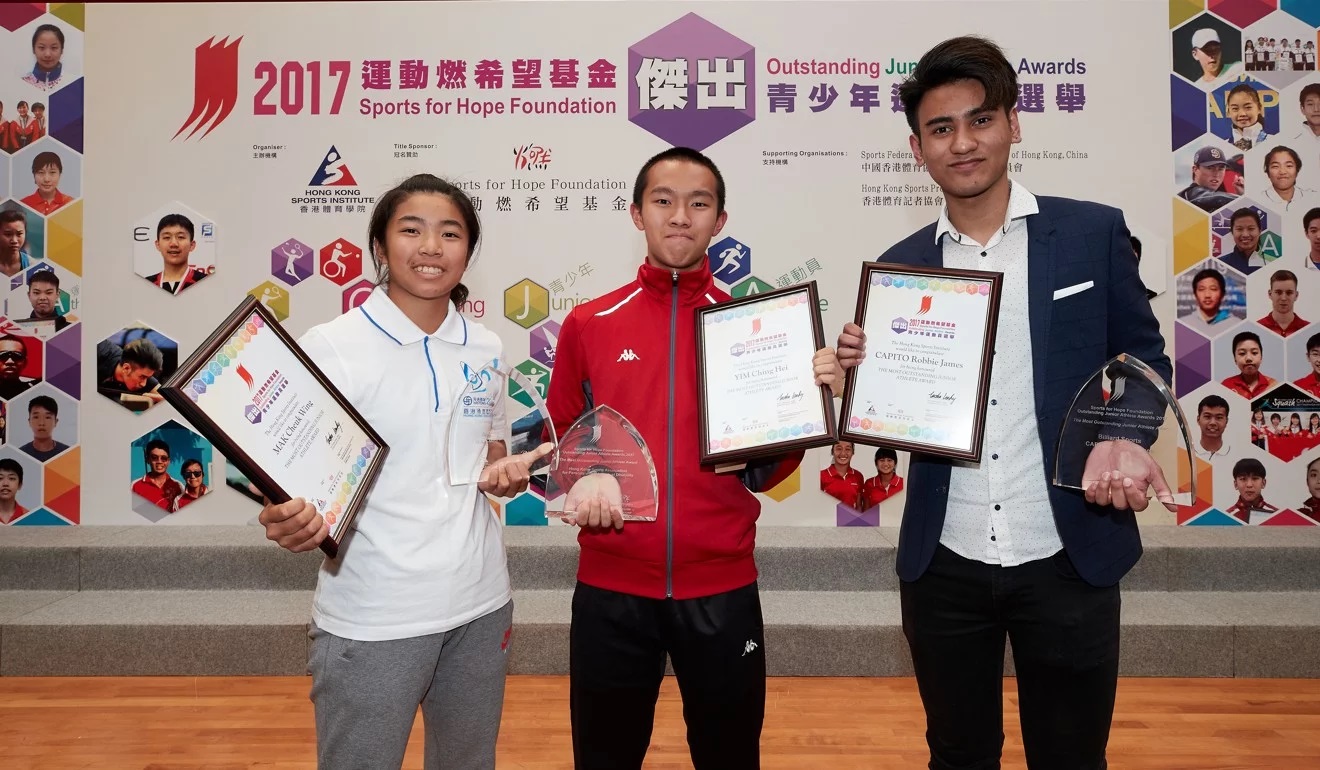 At around nine, his father signed him up for a training course and he has never looked back since.
Sadly, Capito lost his father two years ago.
This year, he was named one of Hong Kong's outstanding junior athletes for 2017 for his gold medal in the boys' singles at the Asian World Pool Championships and a silver in the boys' under-17 category at the Junior World Nine-Ball Championships.
After receiving his award, he gave an emotional tribute to his dad.
"I would like to give this honour to my dad in heaven because I could not show him my gold medal before he left, so I will continue to work hard for him. [That's my] goal," he said.
"The support provided by my school and the HKSI allows me to continue my sports training and studies in parallel," he said. "And since I moved to the HKSI athlete hostel, they have been incredibly supportive, and have allowed me to take my billiards training to a new level."
Source : SCMP, 18th Dec 2018