LAM TAI FAI COLLEGE
Annual Fashion Show 2010
28th May 2010
'Embracing Dreams 擁抱夢想'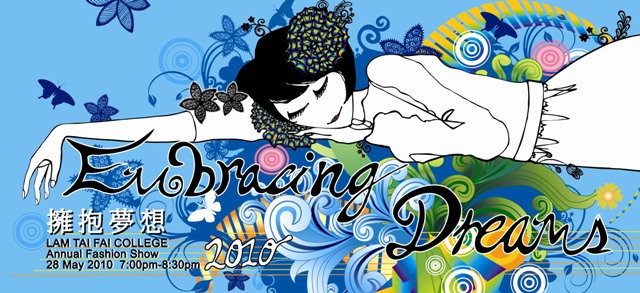 The Sixth Annual Fashion Show of Lam Tai Fai College was successfully held on 28th May 2010 (Friday). "Embracing Dreams" aims at integrating the yearly theme of the school "Looking at the Present and into the Future - Extending, Appreciating & Embracing" with the theme of the show. The Fashion Show was a showcase of the endowed and emerging student designers who may be the future of the fashion industry. With its diversity of textures and original designs, the creativity and innovation of the work of our budding designers astounded the most seasoned industry professionals.
The much anticipated Annual Fashion Show featured the best collections of our student designers. They were encouraged to explore the world of dreams. Not only a unique platform for talented fashion designers, the event also presented an excellent opportunity to promote the spirit of enquiry, experimentation and exploration to reach new heights in ideas and design.
Ms Camille Wang and Ms Wong Yuk Yee, the teachers-in-charge of the Fashion Show, together with teachers and students formed the Organizing Committee which contributed tremendous effort and much time to put up the fabulous show tonight. As a whole-school endeavour, all teachers and students agreed that it was an enlightening yet educational experience. The response to the show was overwhelming; the talent was incredible, the range immeasurable. That members of the audience were enjoying every moment was shown by the applause that followed each illustration and performance.
We are greatly indebted for the gracious presence of over 60 guests invited by our supervisor, Dr. Lam Tai Fai, BBS, JP to attend the Fashion Show, including Ms. Scarlett Pong, Chairperson of The Outstanding Young Person's Association, as our guest of honour. They are professionals and renowned figures from the textile and clothing industry as well as distinguished members of the Legislative Council including: Hon Mr. Vincent Fang, Hon Mr. Wong Ting-kwong, Hon Mr. Chan Kin-por, Hon Mr. Wong Sing-chi and Hon Mr. Ip Wai-ming. Our Adjudicating Panel was formed of widely acclaimed designers & professionals which included Mr. Roddy Leung, Fashion and Image Designer, Course Leader, Department of Fashion & Textile, Hong Kong Design Institute; Mr. Ho Chu Po, Instructor, Institute of Textiles and Clothing,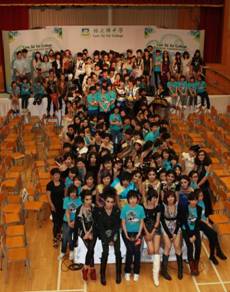 The Hong Kong Polytechnic University; Ms. Janet Cheung, Design Consultant/Director, Vice Chairman of Hong Kong Fashion Designers Association.
The remarks from the adjudicators and guests have helped unleash the potentials of the aspiring as well as the talented. We believe that we have produced a show of outstanding quality which serves to motivate us to strive for further excellence in the coming year.
The results of the competition are as follows:
Senior Group

Theme

Student Designer(s)

Class

Overall Champion

Step in 步入

LI Man Ping 李漫冰

SS1E

Champion

Speeding 奔馳

LEUNG Ka Wing 梁嘉詠

5PS

1st runner-up

Corner-stone 隅石

SIN Chung Hon 冼琮翰

JS3D

CHOI Natasha Erica 崔穎妍

SSIT

CHENG Kwan Yu 鄭鈞瑜

SSIT

2nd runner-up

X-ray 透視

HO Man Yiu 何蔓嬈

5TH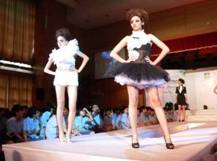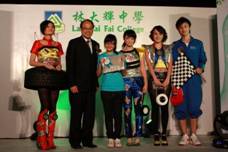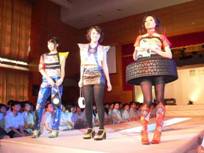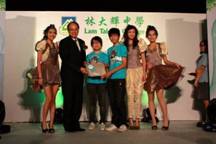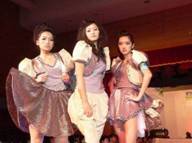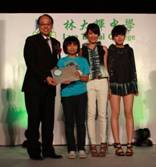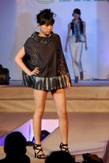 Junior Group

Theme

Student Designer(s)

Class

Champion

Shadow 影子

LAM Ka Hei 林嘉希

JS3B

WONG Lai Ki 王麗琪

JS2A

LI Ka Ying 李珈瑩

JS 3D

1st runner-up

Silent scream
沉默的吶喊

TSANG Hau Yee 曾巧怡

JS3B

WONG Yat Sum Sarah 王一心

JS3B

HUI Yu Ki 許瑜琪

JS3C

2nd runner-up

Breakthrough 突破

PENG Sze Wai 彭詩慧

JS3D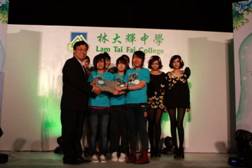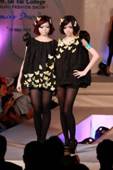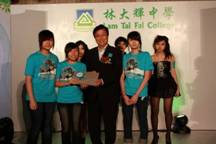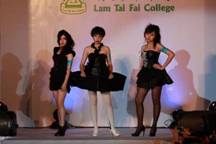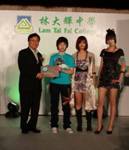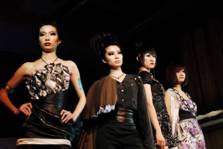 | | | |
| --- | --- | --- |
| T-shirt design | Student Designer | Class |
| Champion | LAU Kei Suet劉機雪 | 5TH |
| 1st runner-up | TUNG Yin Ching 童彥晴 | JS3A |
| 2nd runner-up | YIU Ngan Hing 姚雁馨 | JS2A |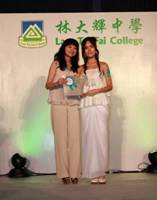 News Report 傳媒報導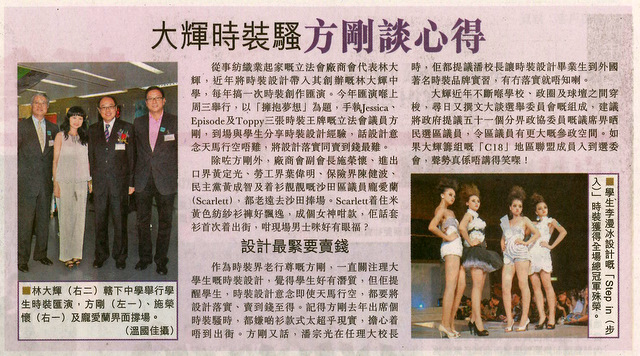 東方日報 Oriental Daily 3-6-2010