FASHION SHOW 2021-2022 – SELF-PORTRAIT
This year's annual fashion show was held on 29th July and the theme was 'Self-portrait '. In the show where students' works were showcased on the runway, students' inspiration, interest and strengths were manifested by their pieces. On this celebratory occasion, we were honored to have Mr. Mountain Yam, brand founder & designer of MYam Atelier and 112 Mountainyam, and Mr. Jason Lee, brand founder and designer of YMDH, to be the judges for the show.
This year, a total of 6 awards were up for grabs - the Fashion Show 2022 T-shirt Design Competition, the online poll for The Most Popular Design Award, 2nd runner-up, 1st runner-up, Champion, and Overall Grand Prize.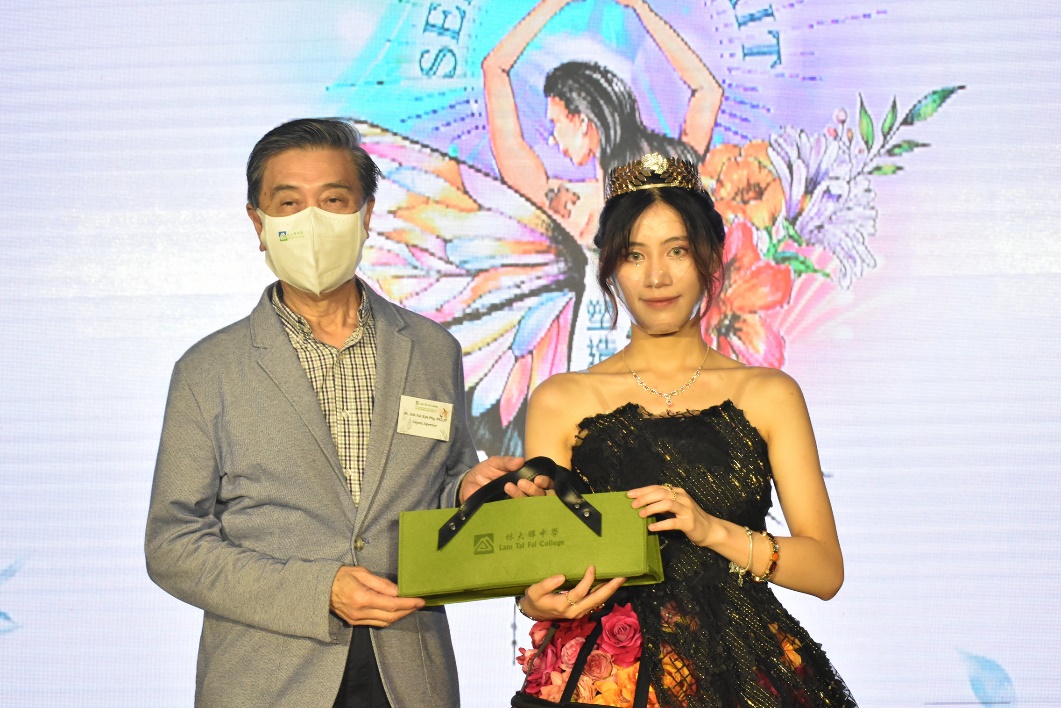 1. 4D LAU Fong Ting won the T-shirt Design Competition.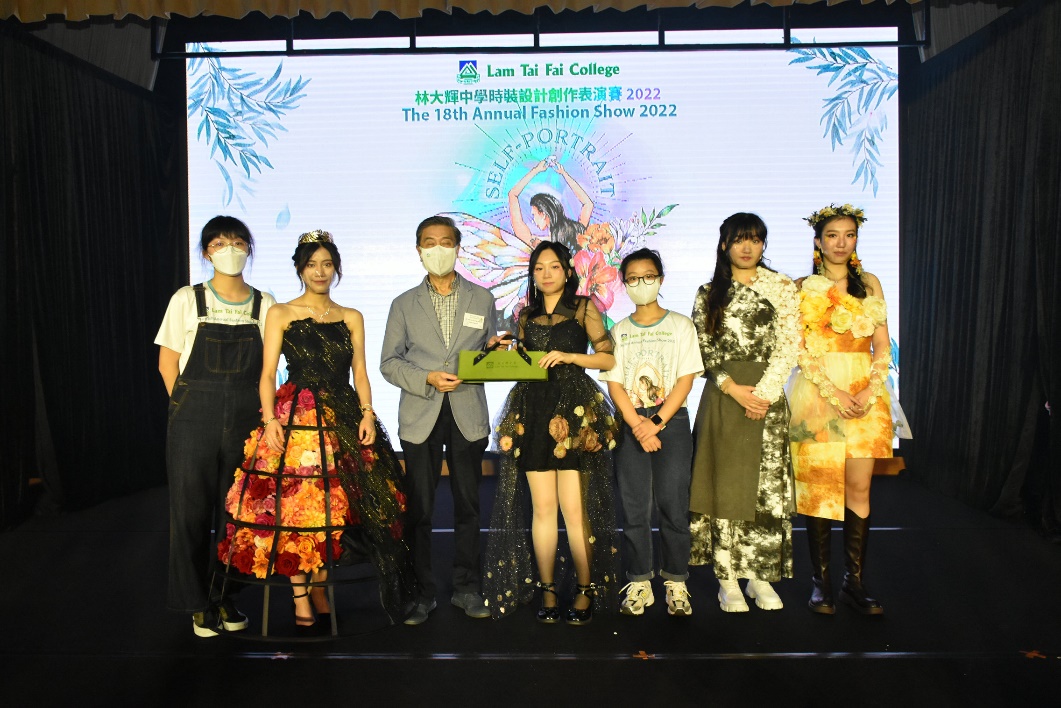 2. 4B LING Tsz Wing, 4D LAU Fong Ting, 4D TSE Po Yan, 4E CHAN Sze Ching from Group 1 were voted The Most Popular Design Award by students.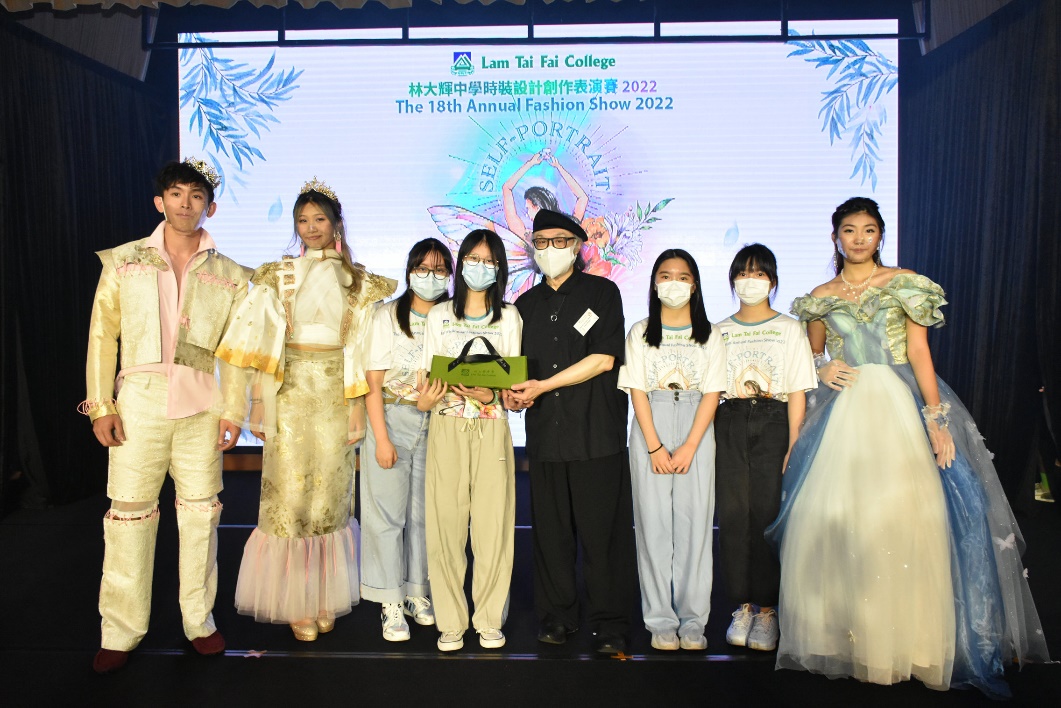 3. 2nd runner-up went to Group 7 (4B HO Sze Yu, 4B CHAN Lok Sum, 4E MAK Hoi Ching Zita, 4D MAK Hoi Lam Phoebe).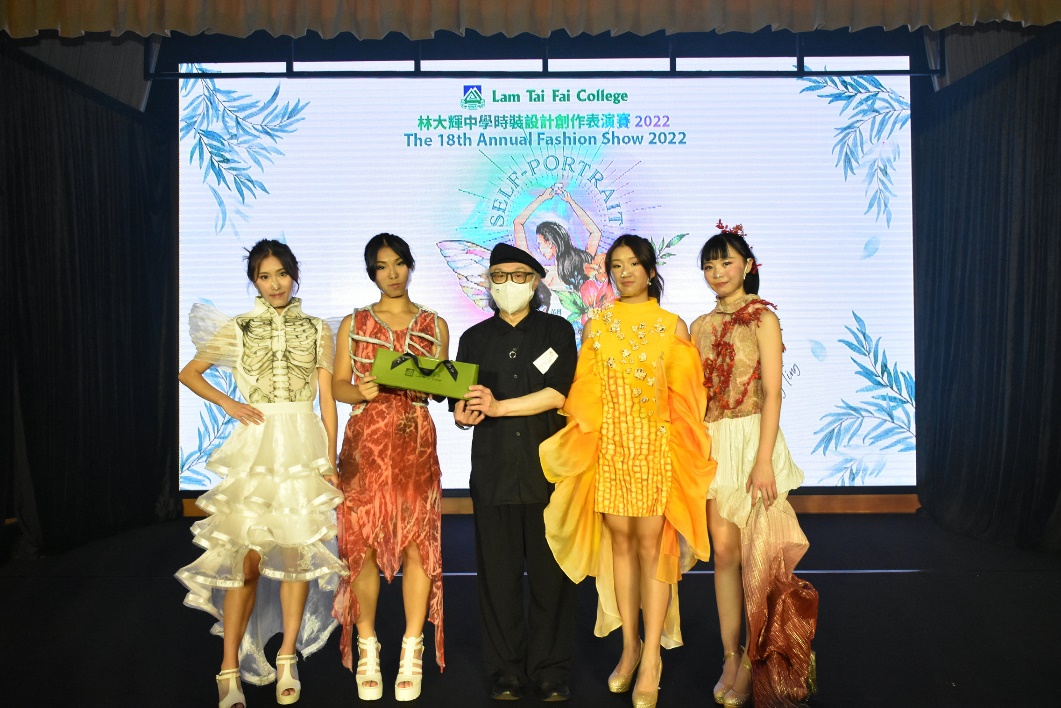 4. Group 9 (5B YIP Hau Ching, 5E LEUNG Hoi Yau, 5E LEUNG Tsz Yan, 5E NG Hau Laam) were awarded 1st runner-up.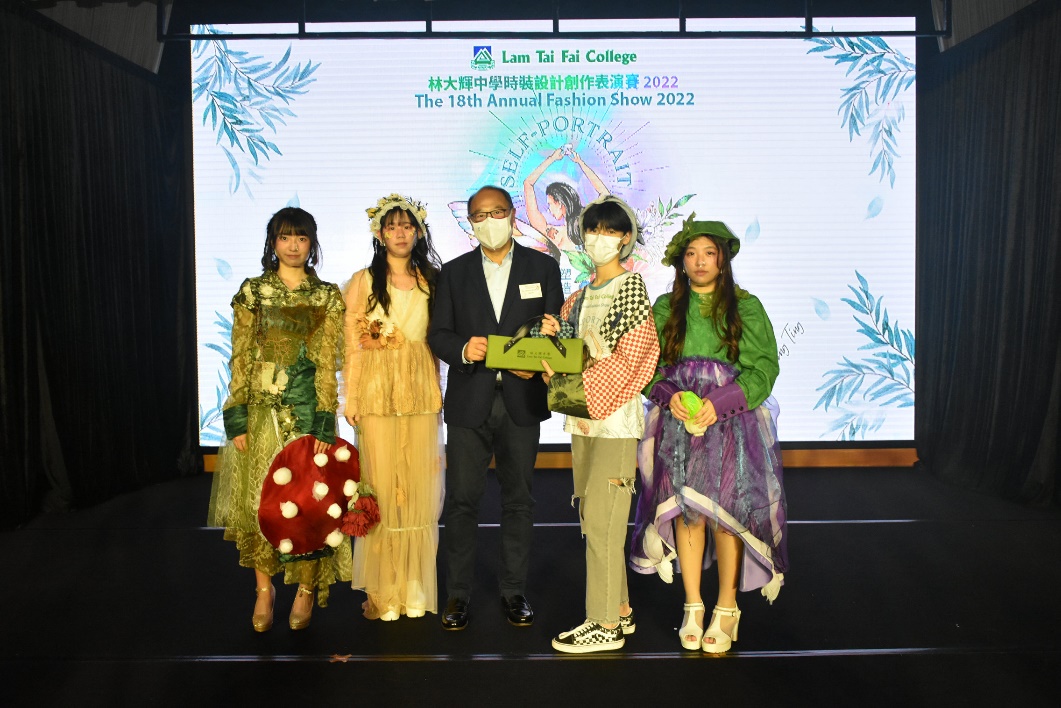 5. Group 11 (5B CHENG Siu Hei, 5B HUNG Yan Tung, 5B LAU Lok Yiu, 5D YAU Wing) were named Champion for their work.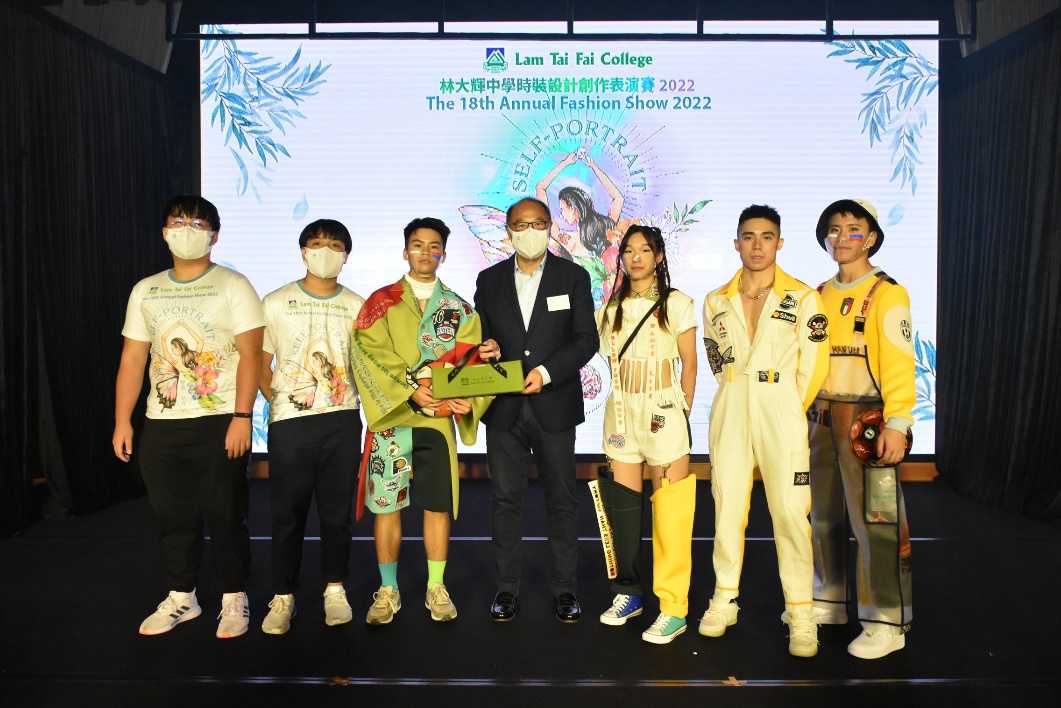 6. Finally, the Overall Grand Prize was given to Group 4 (4B CHUI Chi Yau Jeanne, 4B WONG Ka Kin, 4B TANG Tsz To , 4B NG Wan Lam, William).
Congratulations to all winners, as well as, all participants who have devoted their time and effort into the fashion show. We hope to see more creative and original designs next year.
林大輝中學2021-22年度時裝表演賽「塑造・珍我」圓滿結束
本校時裝表演賽於2022年7月29日舉行,是次表演賽主題為「塑造 · 珍我」,參賽作品的靈感來學生對自我的探索。是次賽事很榮幸邀請了時裝品牌MYam Atelier 和 112 Mountainyam的創辦人兼設計師任朗呈先生,及時裝品牌YMDH的創辦人兼設計師李居錡先生擔任評判。
表演賽佳作紛呈,令人目不暇給,同學為時裝設計所付出的心力,深深打動了台下觀眾。在此恭喜各位得獎同學,但願來年的表演賽水準更上一層樓。
Fashion Show Highlights
Fashion Show